Networking Events
For the third annual meeting, CLEAN WATERWAYS will have more networking events and opportunities to connect with your peers! All attendees – exhibitors, sponsors and conference – are encouraged to attend and participate in all networking opportunities.
TUESDAY, APRIL 16
Welcome Reception & Bourbon Tastings
5:00 PM – 6:30 PM
Join your fellow attendees in the Hyatt Regency's Sungarden room to kick-start the 3rd annual CLEAN WATERWAYS event. Light bites and beverages will be served and whiskey stations will be set up to give you a true whiskey tasting experience!
Sponsored by: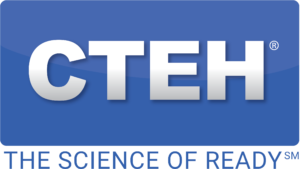 WEDNESDAY, APRIL 17
Welcome Breakfast
8:00 AM – 9:00 AM
Welcome to CLEAN WATERWAYS 2019! Kick off your time with a great breakfast with old and new friends!
Sponsored by:  

Cincinnati bREaDS Networking Break
10:00 AM – 10:30 AM
Enjoy some tasty fresh baked treats in the exhibit hall!
Sponsored by:  

'Nati Networking Luncheon
12:00 PM – 1:00 PM
Enjoy lunch featuring locally sourced ingredients within a one-hundred miles radius of Cincinnati
Sponsored by: 

Sweet Escape Networking Break
2:30 PM– 3:00 PM
Grab a sweet treat for an afternoon pick-me-up in between sessions
Sponsored by: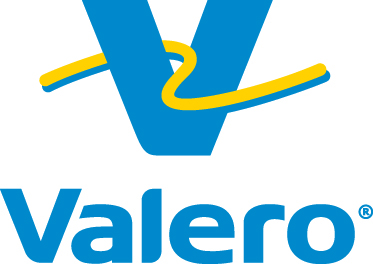 Beers & Cheers Reception
4:30 PM – 6:00 PM
Enjoy local beer flights throughout the reception along with some Cincinnati favorites!
THURSDAY, APRIL 18TH 
That's a WRAP Breakfast
8:00 AM – 8:30 AM
We'll see you bright and early for a breakfast wrap as we kick off the final day of CLEAN WATERWAYS!
Sponsored by: 
DONUT Go Networking Break
10:00 AM – 10:30 AM
Assorted donuts will be served because we know you donut want to leave us… or your favorite exhibitor!
Sponsored by: 

Farewell BBQ Luncheon
12:00 PM – 1:00 PM
Enjoy a final meal with old and new friends… what better meal than BBQ? Say your farewells and be sure to exchange business cards!
Offsite Events
MONDAY, APRIL 15
CORBA Golf Outing
10:00 AM Shot-gun start at Aston Oaks Golf Club
This event is solely produced and managed by CORBA. Cost to play includes green fees, cart, range balls, lunch, appetizers after Golf and four beverage tickets. Registration is through CORBA – download the PDF registration form here or email corba.info@gmail.com
TUESDAY, APRIL 16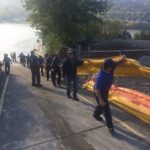 Boom Deployment and Fire Boat Demo, organized by The Greater Cincinnati Harbor & Maritime Co-Operative Committee (GCHMCC)
11:00 AM – 12:30 PM  Cincinnati Public Landing – 435 E Mehring Way
Transportation will be provided – buses will pick-up/drop-off in front of the Hyatt Regency Cincinnati
More than just a boom deployment – this is a tangible example of how private companies and public entities can work together to mitigate the impact of pollution releases and promote maritime safety. You will also be able to check out the GCHMCC emergency spill response trailer and see the city's new fireboat in action.
Cincy Brewery Tour
1:00 PM – 4:30 PM  Pick up/Drop off in front of the Hyatt Regency Cincinnati
Spend Tuesday afternoon brewery hopping with fellow attendees, led by the Cincy Brew Bus team. Cincy Brew Bus has scheduled a private tour of local breweries for interested CLEAN WATERWAYS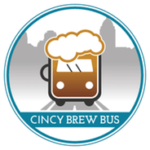 attendees.
We are excited to visit these 3 breweries—
Rhinegeist Brewery
Braxton
WestSide
All participants will receive three tasters of beer at each location, a souvenir taster glassware, Servatii Soft Baked Pretzels, and a dedicated tour guide. Bar snacks and additional beers will be available for purchase at select locations. Seats are limited and tickets are now on sale for $75. You can add the brewery tour ticket when you register for CLEAN WATERWAYS.